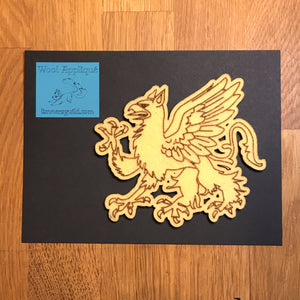 Wool Griffin Appliquè- slightly off
$700

$7.00

Save $3
Tax included.
---
---
I have two of these with a slighter smaller than normal margin in one area so listed here at discount. Normally $10 each.
Style: Griffin 1 (Three feet on the ground)
Size shown: 5" wide x 4.5" tall

Each appliqué is cut out of 100% merino wool felt with a laser which seals the edges.