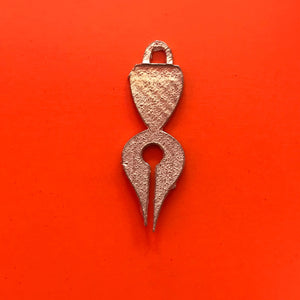 Calligraphy nib token
Size: 1 1/2" long by 1/2" wide.
Handmade cast pewter token in the shape of a calligraphy nib. It has a top loop ideal for sewing to a hood or adding to a necklace. Each piece has been tumbled for strength and polish.
Custom orders and bulk pricing available.